Nitrous Oxide Sedation – Chesterfield, MO
Minimizing a Child's Anxiety Safely and Effectively
Does your child become anxious or worried when talking about the dentist? Do you find yourself engaged in a lengthy battle trying to get them into the car to take them to their appointment? You're not alone. This common problem is often the result of a traumatic experience with a previous dental professional, a fear of needles, or even the inability to sit still for long periods of time. Fortunately, Dr. Homer Sedighi and his team want to change the way your child views the dentist's office. With the help of sedation dentistry in Chesterfield, specifically nitrous oxide, he can ensure the health and safety of your little one throughout their appointment, allowing for an easier, more relaxing, and enjoyable experience. If you would like to learn more about nitrous oxide sedation, contact us today to schedule an appointment.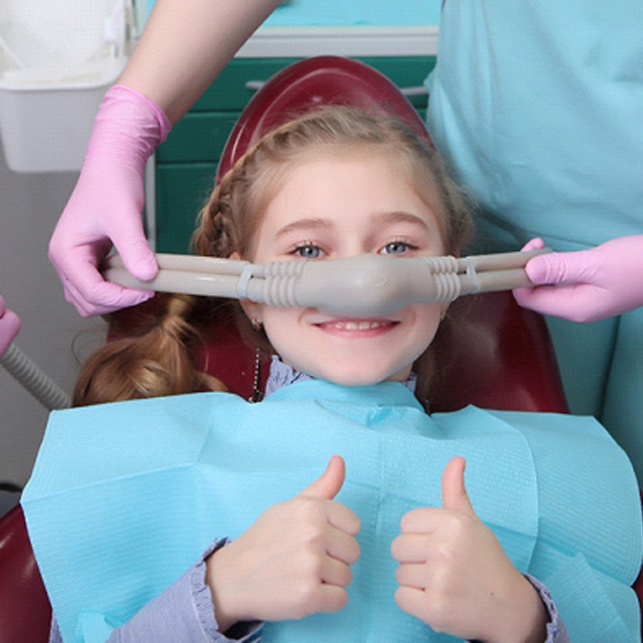 Why Choose Dr. Homer Sedighi for Nitrous Oxide Sedation?
Sedighi is a board-certified pediatric dentist with years of clinical experience
Compassionate and caring dental staff members
Parents Allowed in the Room with Children
What is Nitrous Oxide?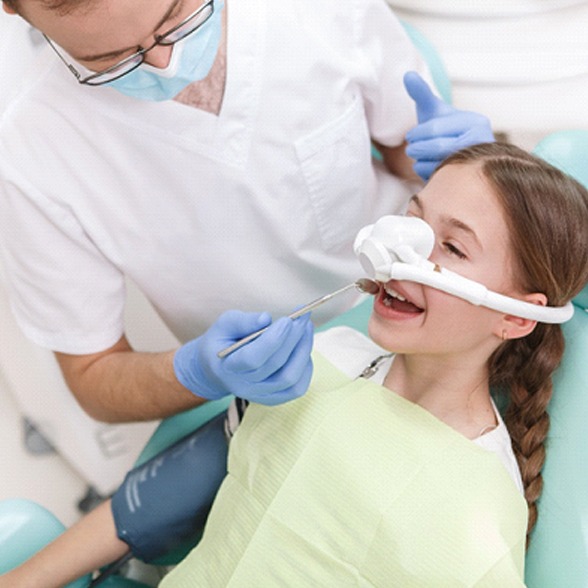 Nitrous oxide, also referred to as "laughing gas," is considered the mildest form of sedation. The mixture of nitrous oxide and oxygen causes it to be odorless and colorless, allowing your child to easily breathe in the solution when ready.
Should your child receive nitrous oxide when visiting our office, Dr. Sedighi will place a nasal mask over their face and instruct them to inhale. Within a matter of minutes, your child will begin to feel the effects of the nitrous oxide, some of which may include:
Feelings of complete relaxation
Tingling sensation
Feeling lightheaded
Achieving a comfortable state
How Can Nitrous Oxide Help My Child?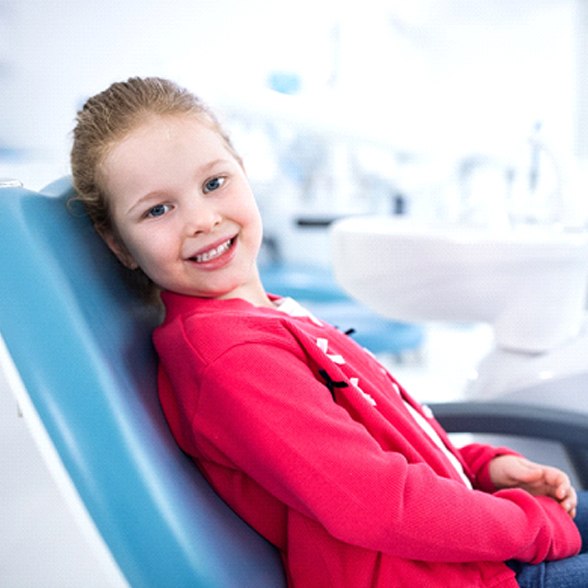 When nitrous oxide is administered by a pediatric dentist in Chesterfield, your child will not be fully sedated. Instead, they will remain cognizant enough to respond to cues from Dr. Sedighi and his dental team. While your little one may feel relaxed or even sleepy, they will not experience the same sensations as someone receiving general anesthesia.
The reason nitrous oxide can be beneficial to your child is that it is very mild, which means that once the gas is turned off, the effects will immediately begin to dissipate, and your child can return to normal activity. In most cases, there are no negative or lasting side effects.
Also, nitrous oxide allows for your child's dentist to safely and effectively complete necessary dental work. Too often, children who have dental anxiety are difficult to treat without some form of sedation because of their inability to sit still or the frequent jerking or pulling away when attempting to clean teeth or perform a regular exam. By offering this method of sedation, your child and their pediatric dentist can expect a smoother, more seamless appointment that lends beautiful, positive results.