Dental Crowns – Chesterfield, MO
Supporting Young Smiles
Children who are suffering from decayed or damaged teeth can expect one-of-a-kind treatment with Dr. Homer Sedighi. He and his team are committed to providing only the very best materials, techniques, technologies, and solutions, which is why he is pleased to use prefabricated stainless steel and tooth-colored dental crowns to protect weakened teeth. Should your child need a dental crown in Chesterfield, Dr. Sedighi will explain the available options (stainless steel or white zirconia) before crafting a personalized treatment plan. If you would like to learn more about these unique restorations and how they can help your child, contact us today to schedule an appointment.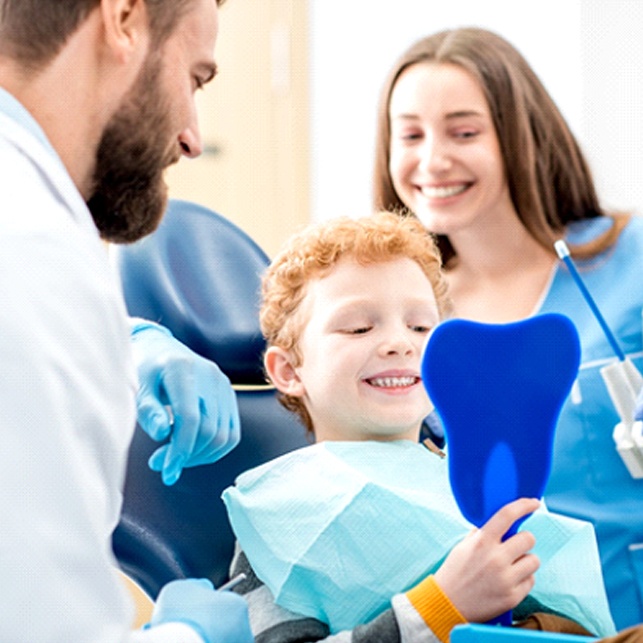 Why Choose Dr. Homer Sedighi for Dental Crowns?
Trusted and skilled board-certified pediatric dentist
Prefabricated, natural tooth-colored crowns
Evening and Saturday appointments available
What Are Dental Crowns?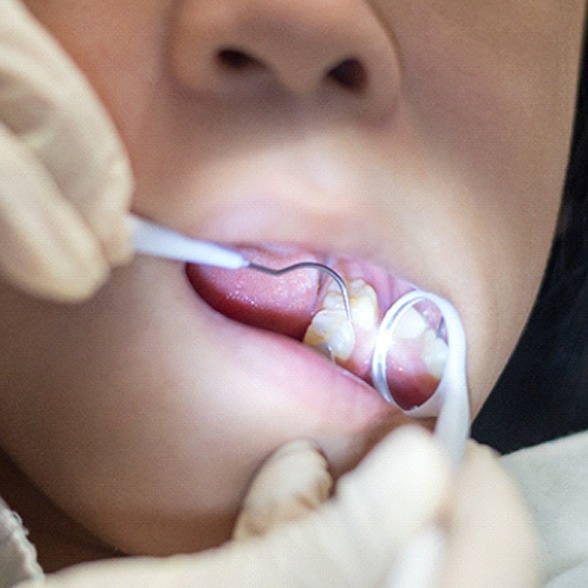 Dental crowns are restorations designed to look like a regular tooth. Cemented over a decayed or weakened tooth, they help to restore it to its natural function and shape while protecting its structural integrity. Because it's necessary to safeguard primary teeth to ensure permanent ones erupt correctly, dental crowns can create a protective barrier between the tooth enamel and any bacteria or food particles that might try to penetrate and cause further infection.
Dr. Sedighi will likely recommend dental crowns if your child:
Is experiencing serious tooth decay (cavities) that dental fillings cannot fix
Is suffering from severe dental trauma that results in a cracked, chipped, or broken tooth
Underwent pulp therapy and needs a dental crown to protect their vulnerable tooth
What is the Process for Getting a Dental Crown?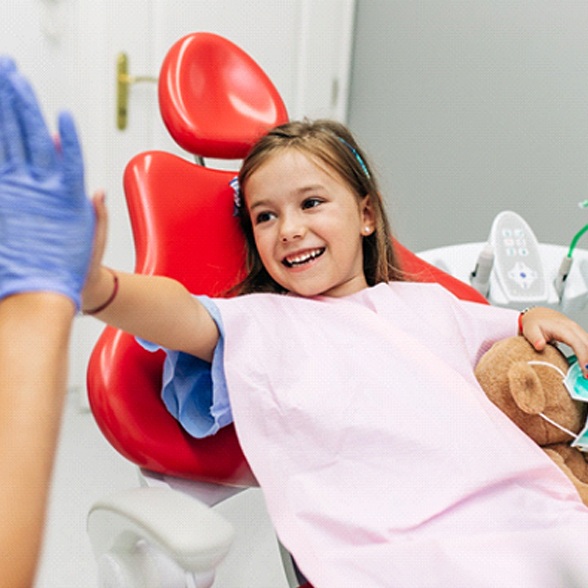 You and your child will first meet with their pediatric dentist in Chesterfield to discuss the idea of dental crowns. After examining your child's smile and taking necessary dental X-rays, Dr. Sedighi will craft a personalized treatment plan that explains the type of dental crown your child will receive as well as how it is placed and how much you can expect to pay for this type of treatment.
When having the dental crown put into place, Dr. Sedighi will begin by administering local anesthesia to numb the area surrounding the tooth. If necessary, he can also provide sedation dentistry to help keep your little one calm and relaxed throughout the procedure.
After allowing the anesthesia to take effect, he will begin by removing any damaged or decayed tooth structure damaged before clearing out any remaining debris left behind. After cleaning the tooth, he will fill it using a composite resin that creates a tight seal before beginning to prep the tooth by shaping it so the crown will fit snugly. Instead of sending impressions off to a dental lab, which can be costlier and more time-consuming, Dr. Sedighi uses prefabricated stainless steels and tooth-colored, white zirconia crowns. Varying in sizes, he will choose the right size for your child's tooth before cementing it into place.
Wiping away any residue, he will check to ensure it looks and feels comfortable before allowing you and your child to return home.
It is not uncommon for your little one to experience some mild discomfort in the first 24 hours, so don't be afraid to provide them with an over-the-counter pain reliever or cold compress. It is also best if they avoid eating anything until the anesthesia wears off.