About Our Pediatric Dental Office – Chesterfield, MO
Partnering With Parents To Create Healthy Growing Smiles
Dr. Sedighi and our experienced pediatric dentistry team have so much to offer. We view parents as our teammates and aim to work together by providing helpful information and knowledge to create a plan to keep your child's mouth healthy as they continue to grow. We understand that no two children are the same, which is why we always provide every child that walks through our doors with the individualized, specialized care that they deserve. We're also happy to treat all kinds of patients, including those who may be afraid of the dental office and those who have special needs!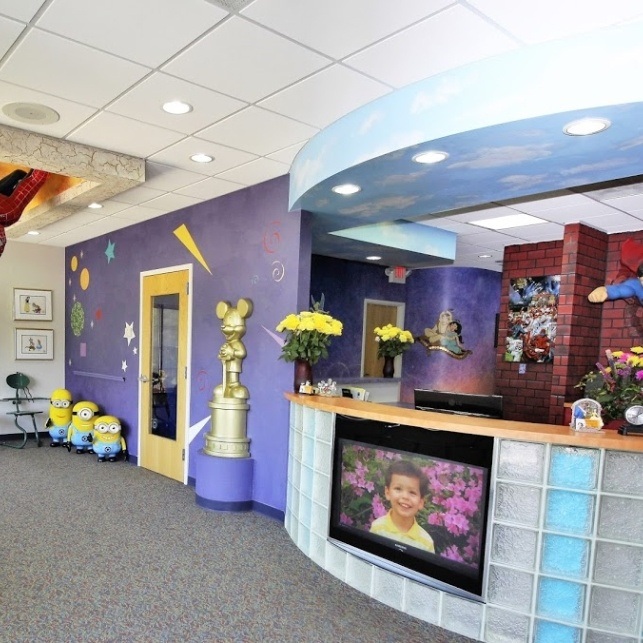 Designed Just
for Kids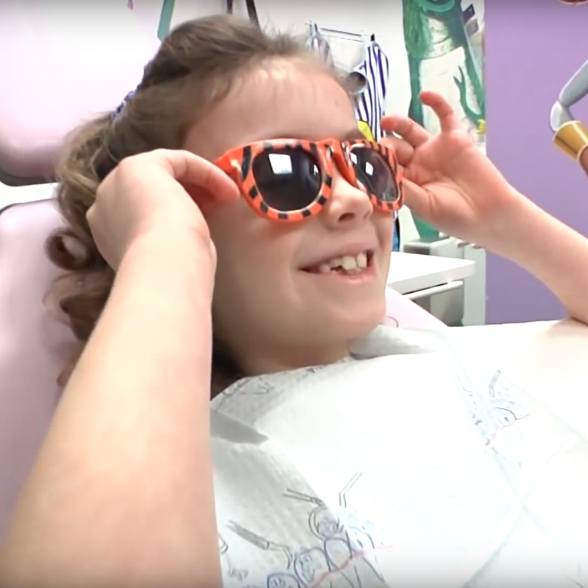 We want to make each of your child's visits to our dental office as enjoyable as possible. We take pride in the fact that children call us the "Disney World dentist" and get excited when they spot our Spider-Man hanging from the ceiling or our princess-themed treatment room. With our awesome decorations, we hope to foster a positive relationship with the dentist for your child.
Parents Welcome
in Rooms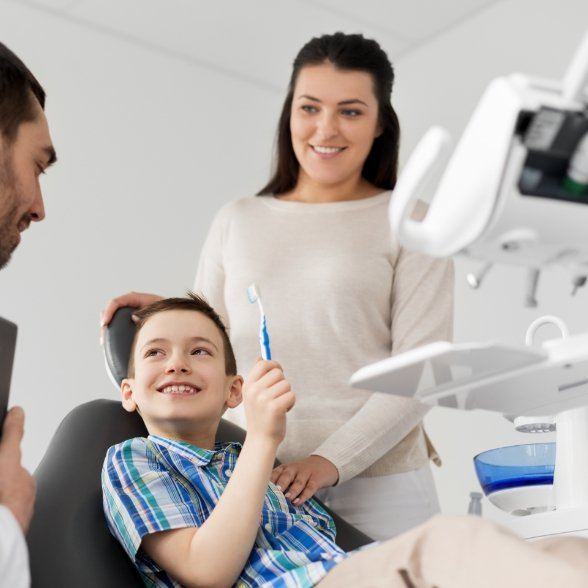 There's nothing more intimidating and scarier than going into the unknown without having someone you love and trust to protect and watch over you, especially if you're a child. That's why we allow parents in treatment rooms every time they visit. We don't want your child to feel fear that may dissuade them from seeing a dentist in the future, and we're more than happy to work with parents advocating for their children along every step of the way.
Friendly, Caring
& Considerate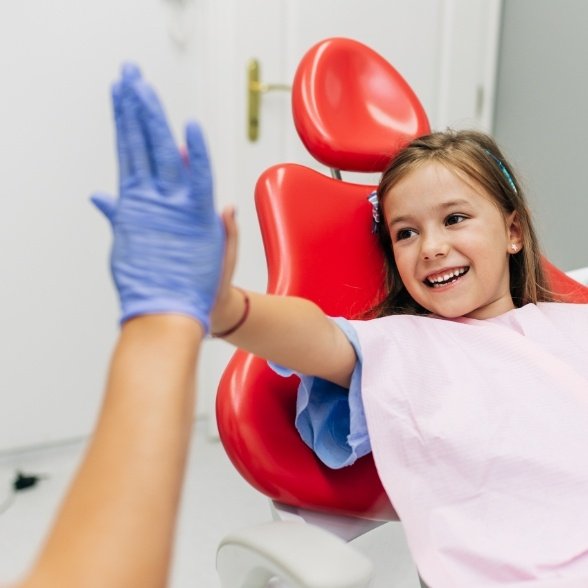 Our team takes pride in delivering friendly, custom-tailored, and compassionate care to each of our patients. Dr. Sedighi is experienced at helping developing smiles stay healthy, and most of our team members have also been with us for several decades. You can trust that every time you bring your child in for treatment, they're in great hands. We'll make sure that they feel comfortable, at-ease, and always keep you informed about what we believe is best for their oral health.
Clean Dental Office &
Committment to Safety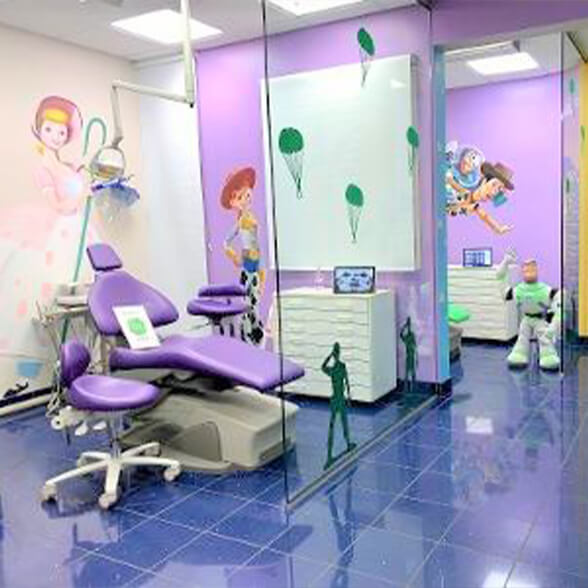 The COVID-19 pandemic is still in full-swing, which can make many parents apprehensive about taking their child to the dentist for their routine appointments. We've developed an in-depth safety precaution and hygiene plan to make sure that when you bring your child in for their visit, you can trust that their health is being prioritized. To learn more about the protocols that we've put in place, click below.
Learn About Our Safety Protocols
No Wait Time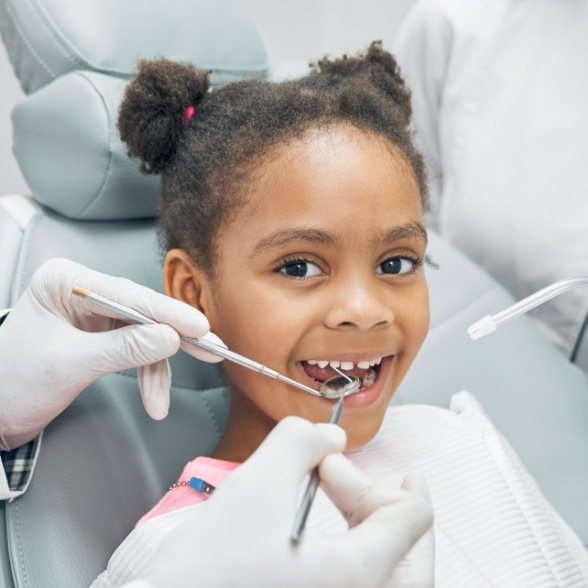 There's nothing more frustrating than getting to a dental office for an appointment, kids in tow, and being directed to sit and wait until you're called back. Not only is it difficult to entertain your children, but as a parent, it can really put a wrench in the rest of your day's plans. That's why we're dedicated to staying on-time with our daily appointment schedule and never making patients wait. Each time you walk into our dental office on-time, we'll guide you and your child to a treatment room to get their appointment started so you can get on with the rest of your day as you planned it.
View Our Dental Office Information
Up-to-Date
Dental Technology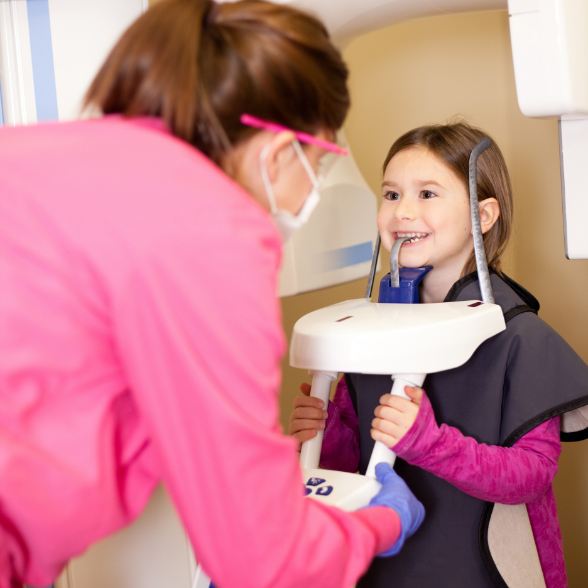 We believe that using the latest dental technology is crucial in order to provide your child with high-quality dental care. We utilize crystal clear digital X-rays and other gadgets to make sure that we leave no stone left unturned when thoroughly examining their mouth. That way, you won't have to worry about lingering, hidden oral health problems turning into more serious issues down the road. Our all-digital x-rays also reduce radiation by at least 90% compared to traditional x-rays, helping ensure your child's safety.