Special Needs Dentistry – Chesterfield, MO
Every Child Deserves High-Quality & Specialized Care
We take great pride in providing every child with the individualized dentistry they deserve. For children with special needs, we understand establishing an oral hygiene routine is crucial, and many patients with intellectual or physical disabilities face unique problems. Our team has extensive training, experience, and knowledge that allows us to confidently let parents know their child's smile and well-being are in great hands. To learn more, call us for special needs dentistry in Chesterfield!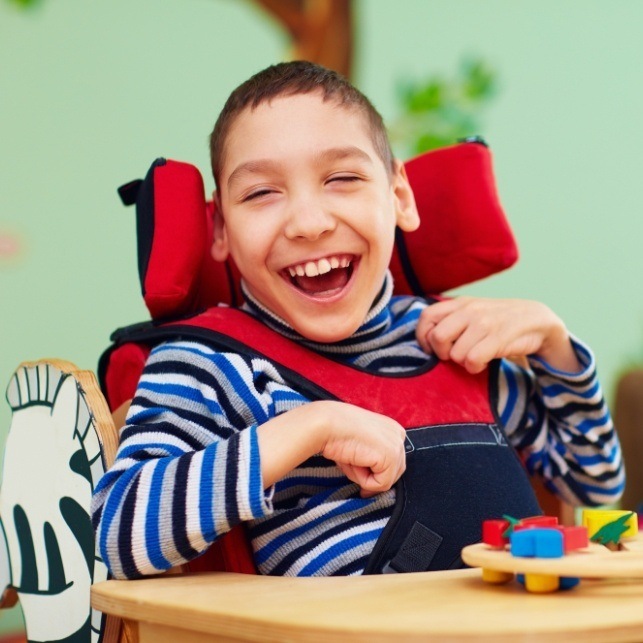 Why Choose Dr. Homer Sedighi, D.M.D. for Special Needs Dentistry?
Dental Staff with Pediatric Experience
Licensed Pediatric Dentist
Safe Hospital Sedation Dentistry Available
Special Needs Present Unique Oral Challenges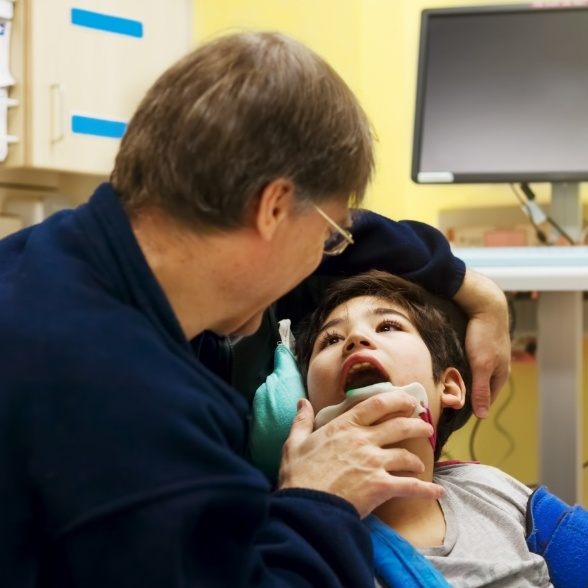 Children and adults with intellectual and physical disabilities (special needs), such as neuromuscular disorders, Down syndrome, or cerebral palsy, can experience many unique oral health challenges, some of which include:
Premature or delayed tooth eruption
Gum disease
Dental trauma due to seizures or protective reflexes
Bruxism (teeth grinding) that causes wear and tear to the tooth enamel
Missing, malformed, or extra teeth
Misaligned bites that increase the risk of cavities because of improper cleaning
To avoid these problems, your child must undergo regular preventive checkups and cleanings with a skilled and qualified dental professional.
Dr. Homer Sedighi is a board-certified pediatric dentist who completed his dental doctorate at the Washington University School of Dental Medicine. After completing his two-year pediatric residency at the University of Rochester, he has gone on to work with various hospitals throughout the local area.
Since beginning his career in pediatric dentistry, Dr. Sedighi has continued to pursue various educational courses and training focusing on special needs dentistry. His experience has led him to discuss this very topic on various morning and evening television shows, explaining the type of care that is necessary for children with intellectual and physical disabilities.
How Do We Help Our Patients with Special Needs Feel Comfortable?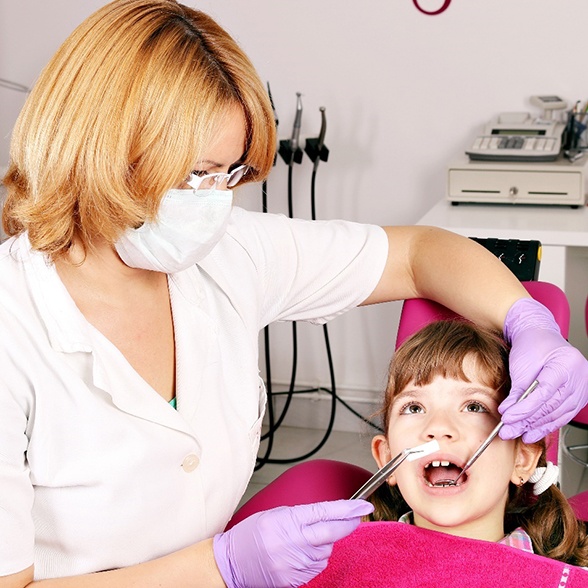 As a board-certified pediatric dentist, Dr. Sedighi and his team have extensive training when it comes to treating children with special needs. Not to mention, our practice is full of cool characters on the walls and ceilings, fun colors, and we even offer princess and sports-themed treatment rooms! You can also expect our team to approach your child with a calm and gentle demeanor while also taking a step-by-step approach to their appointment. This will ensure they remain comfortable and at ease.
Before your child's first appointment, there are a few steps we recommend parents take to make the visit go as smoothly as possible. First, when you schedule their visit, let our dental staff know of your child's special needs so we can best accommodate them as soon as they reach our dental office.
If they have an item that brings them comfort or a specific coping mechanism that helps them feel calmer, such as listening to music, be sure to bring it to their appointment to help them have a more positive and less stressful first experience.
Should your child require additional measures to reduce anxiety or create a more suitable environment for a successful dental appointment, we can also recommend hospital/general anesthesia. Dr. Sedighi's role as a special needs dentist in Chesterfield, an associate professor at Washington University School of Medicine, and as a faculty member at Mercy Children's Hospital enables him to provide this method of sedation in a safe environment.
Dental Tips for Our Patients with Special Needs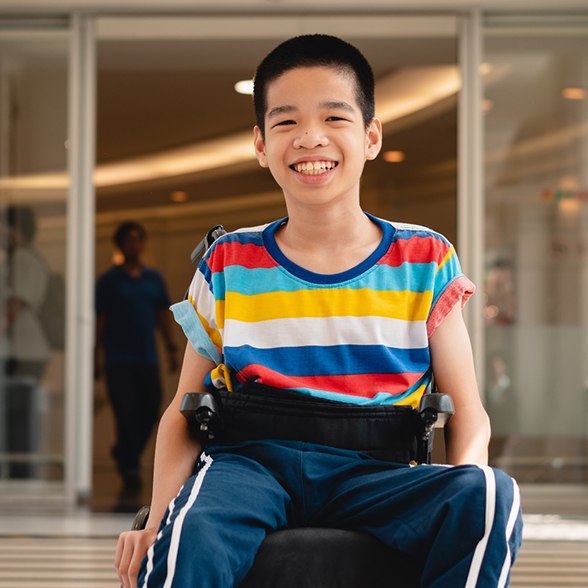 If you have a child or are the caregiver of an adult with special needs, you might benefit from a few helpful tips that are designed to make the process of establishing a regular oral hygiene routine possible. These include:
Providing easy-to-use dental instruments that make it easier to brush and floss. This is especially helpful for individuals with muscular dystrophy. If you are unsure which products are best, our team will be happy to provide some suggestions during a regular appointment.
Speaking positively about maintaining good oral hygiene and establishing optimal brushing and flossing habits.
Ensuring they keep regular dental appointments with our team from the time they are young, as this creates a trusting and longer-lasting relationship between Dr. Sedighi, our team, and your child. They will become more familiar with the environment and more comfortable each time they visit.