Special Needs Dentistry – Chesterfield, MO
Every Child Deserves High-Quality & Specialized Care
At our dental office, we take great pride in providing every child with the individualized, understanding, high-quality dentistry that they deserve. For children with special needs, we understand that getting into an oral hygiene routine is crucial, and many patients with medical limitations face unique problems that can't be addressed with cookie-cutter care. Our team has extensive training, experience, and knowledge that allows us to confidently let parents know that their child's oral health and wellbeing is in great hands. To learn more about how we can accommodate your child, call our dental office today for special needs dentistry in Chesterfield, MO!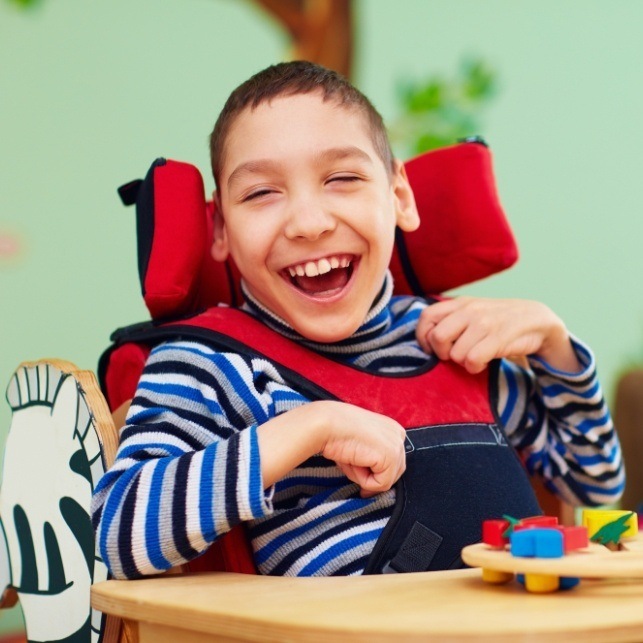 Why Choose Homer Sedighi, D.M.D. for Special Needs Dentistry?
Dental Staff
With Pediatric
Experience
Board-Certified
Pediatric
Dentist
Safe Hospital
Sedation Dentistry
Available
Preparing Your Child for Their First Visit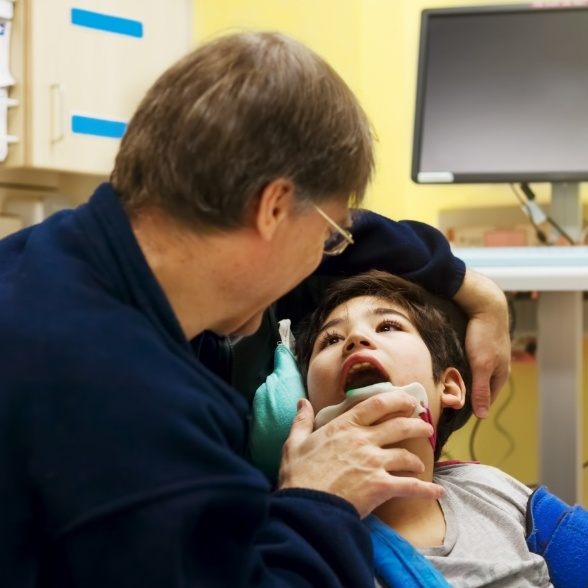 Before your child's first appointment, there are a few steps that we recommend parents taking to make the visit go as smoothly as possible. First, when you schedule their visit, let our dental staff know what special needs your child has so we can best accommodate them as soon as they reach our dental office. Our dental office is full of cool characters on the walls and ceilings, fun colors, and we even offer princess and sports-themed treatment rooms! Lastly, if they have an item that brings them comfort or a specific coping mechanism that helps them feel calmer, such as listening to music, be sure to bring it to their appointment to help them have a more positive and less stressful first experience.