Restorative Dentistry – Chesterfield, MO
Natural-Looking, Durable Restorations For a Healthy Smile
Dental damage and decay are common problems that children face. This is largely due to how active they are as well as the fact that they're still getting in the groove of brushing, flossing, and taking great care of their teeth and gums. We offer several different treatments to help protect damaged teeth from further harm so your child's oral health remains on the right track. We use high-quality and tooth-colored dental materials for restorative dentistry in Chesterfield, MO, so your child can continue flashing a confident smile.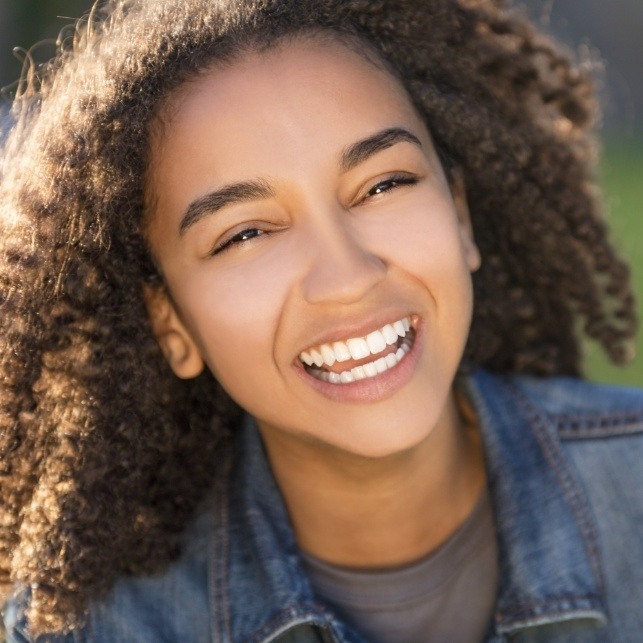 Why Choose Homer Sedighi, D.M.D. for Restorative Dentistry?
Durable &
Natural-Looking
White Crowns
Exciting Princess & Sports-Themed Treatment Rooms
Hospital
Sedation Dentistry
Available
Pulp Therapy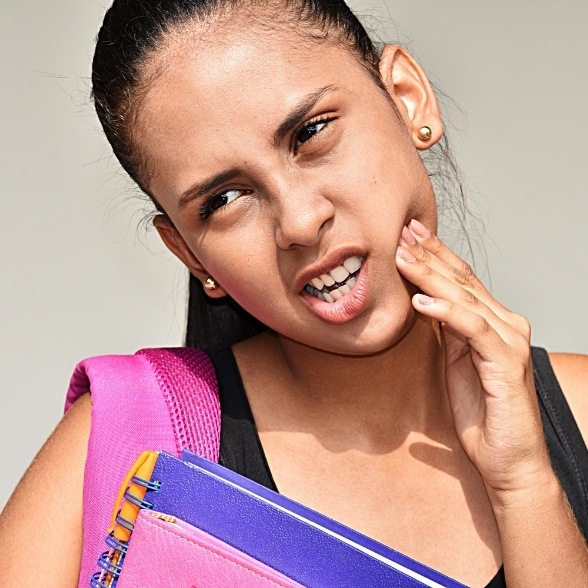 Is your child complaining of an uncomfortable toothache? This is a common sign of an infection that has penetrated the inner chamber of their tooth, where their pulp is hidden. Untreated decay can carve a path out for harmful oral bacteria to reach the cluster of nerves and soft tissue within their tooth, causing pain. In this case, we'll likely suggest pulp therapy, in which we'll remove the affected pulp, rebuild the structure of their tooth, and protect it with a customized dental crown.
Stainless Steel Dental Crowns vs. White Dental Crowns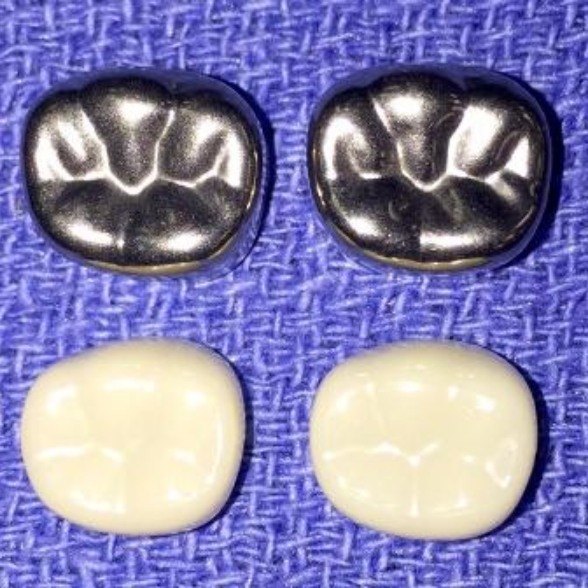 Sometimes, when a tooth has a large cavity and it cannot be restored with a filling, then a crown is necessary for restoration of that tooth. At our dental office parents have the option of choosing between a Stainless Steel Crown or a White Zirconia Crown (METAL FREE) for their child. Dr. Sedighi would like parents to have options about their child's dental treatment. Dr. Sedighi is the first pediatric dentist in St. Louis that offered White Zirconia Crown (Metal Free) to his pediatric patients. NOT ALL White Crowns are metal free, you can consult with your pediatric dentist.
Learn More About Dental Crowns
Tooth-Colored Fillings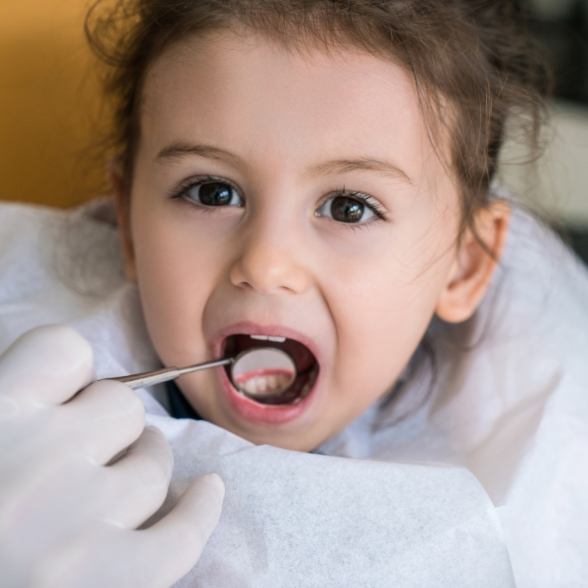 Cavities are a common issue among children, which is why we offer tooth-colored fillings. Using a biocompatible composite resin that we can match to the color of your child's enamel, we will fill the cleaned-out decayed area and cure the resin using a high intensity blue light. Most parents aren't even able to tell where we placed the filling!
Learn More About Tooth-Colored Fillings for Kids
Dental Bonding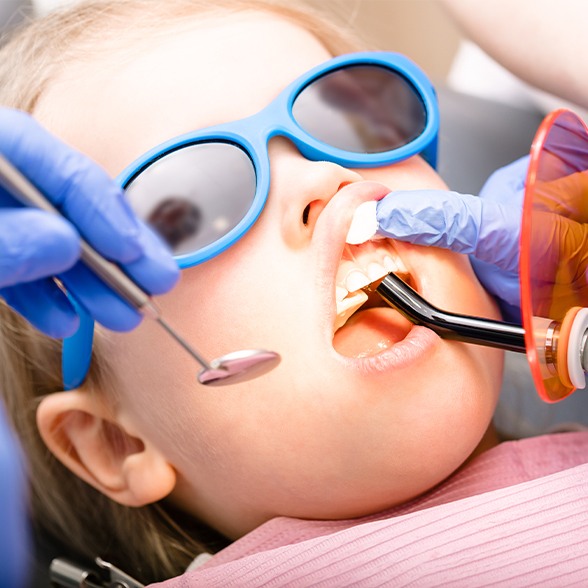 Your child will be taking part in all kinds of fun activities growing up, like learning how to ride a bike, running around the house playing tag, and slamming their first dunk on their child-sized basketball hoop. Unfortunately, accidents like chipped and damaged teeth can happen. Direct bonding is an easy remedy to damaged and cracked teeth. We utilize a composite resin to re-sculpt the missing portion of their tooth and fuse it to their natural enamel with a high intensity blue light. The process can be completed in a single appointment, depending on how much damage needs to be repaired.