Emergency Pediatric Dentist — Chesterfield, MO
Fast & Effective Emergency Treatment
In the midst of a dental emergency, it can be difficult to make the best decision for your child's oral and overall health. That's why it's always a good idea to have the phone number of a trusted specialist, like Dr. Sedighi, with you at all times. When you call our dental office for emergency dental care in Chesterfield, we'll provide you with over-the-phone first-aid guidance and make sure that you know how to take care of your child's mouth until you reach our dental office, and we can provide them with necessary treatment. To learn more about our services, continue reading or give our office a call today!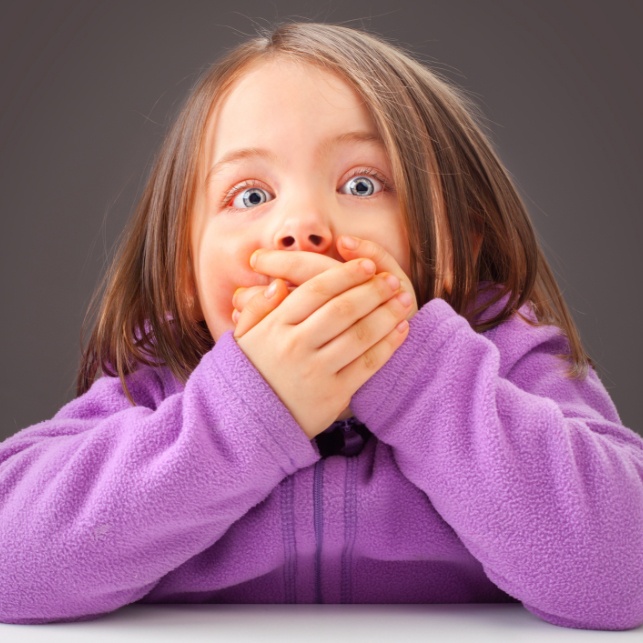 Why Choose Homer Sedighi, D.M.D. for Emergency Dental Care?
Licensed Pediatric Dentist
Convenient Dental Office Hours
Hospital Sedation Dentistry Available
How We Treat Dental Emergencies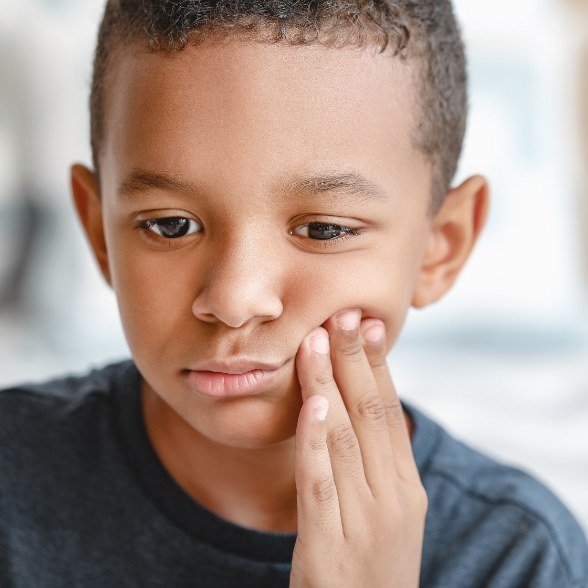 Schedule a same-day appointment. When you call our office, we'll schedule your child as soon as possible, likely the same day as their injury. Over the phone, we'll share tips to handle the situation in the meantime.
Perform an emergency exam. Sedighi will perform an oral examination to evaluate the extent of the situation. If needed, X-rays will be taken to help identify the source of the problem.
Review findings. Afterward, Dr. Sedighi will go over their findings and create a custom treatment plan to get your child's oral health back on the right track. He'll thoroughly explain everything to ensure you understand what's going on before you commit to anything.
Provide the care you need. We'll work quickly to address the root cause of your child's dental emergency. Some common solutions include fillings, dental crowns, root canal therapy, and extraction.
The Most Common Pediatric Dental Emergencies
The first step you should always take if your child experiences a dental emergency is to call our dental office so we can schedule an appointment as soon as possible. If your child is in pain or discomfort, we'll provide you with some advice over the phone on how you can make them feel more comfortable. Once you get to our dental office, we'll make sure that they're well taken care of and keep you informed regarding any diagnoses or treatment options that we determine could help. In the meantime, here's how you can manage some of the most common dental emergencies.
Understanding the Cost of Pediatric Dental Emergencies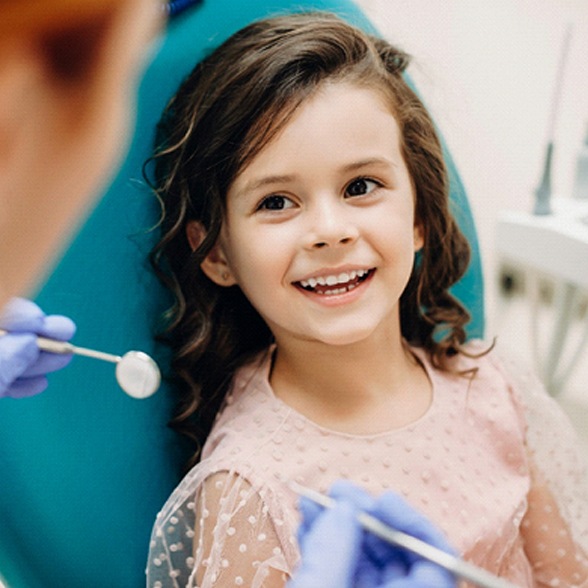 When your child faces a dental emergency in Chesterfield, the first thing on your mind may be how to get them pain relief as quickly as possible. The second thing on your mind might be how much it will cost to have a dentist treat their problem. Dr. Sedighi and our team do not want you to worry too much about the price of emergency care, which is why we're ready to help you explore your payment options and settle on one that works within your budget. Contact us today to learn more about our practice's financial policies.
Every Pediatric Dental Emergency is Different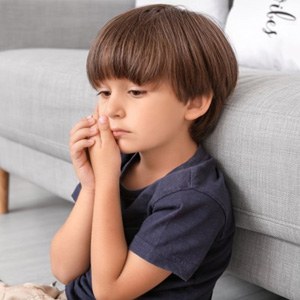 In many cases, our team won't be able to provide you with a price estimate for your child's dental emergency without first seeing them to assess their situation. Certain issues may simply require essential treatments like tooth-colored fillings, whereas other serious instances might need extensive procedures such as a tooth extraction or pulp therapy. The kind of treatment your little one will need will impact the overall cost of their dental care. Once you bring them into our office, our team can evaluate their oral health and then walk you through their treatment options as well as how much you can expect to pay.
Does Dental Insurance Cover Pediatric Dental Emergencies?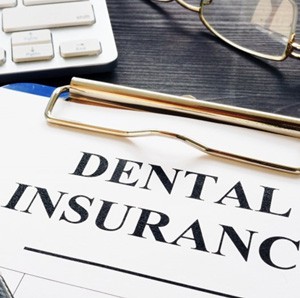 The majority of dental insurance companies will offer some kind of coverage for pediatric dental emergencies. This can typically involve fully covering at least one annual emergency exam, whereas other common services that treat tooth pain (such as dental crowns, pulp therapy, and extractions) can get partial coverage. That said, every insurance policy varies from person to person, so you'll need to verify the details of your plan with your provider to see how they can cover your child's emergency dental care. You can also consult our knowledgeable team and we'll be happy to help you make this process easier.
Taking Care of Your Child's Smile Can Save You Money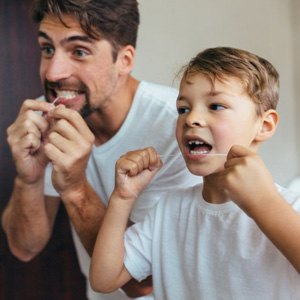 Even if you take numerous precautions to help protect your child's smile, some oral health complications aren't always avoidable. In most cases, an urgent situation can occur due to damage and/or infection that was left unaddressed for too long. That's why, if your little one ever complains about a toothache or damage to their smile or gums, be sure to get them the treatment they need right away. This will help them avoid needing costly procedures later on. At home, help them maintain their pearly whites with good oral hygiene habits, and you'll be able to save more money in the long run.
How to Prevent Dental Emergencies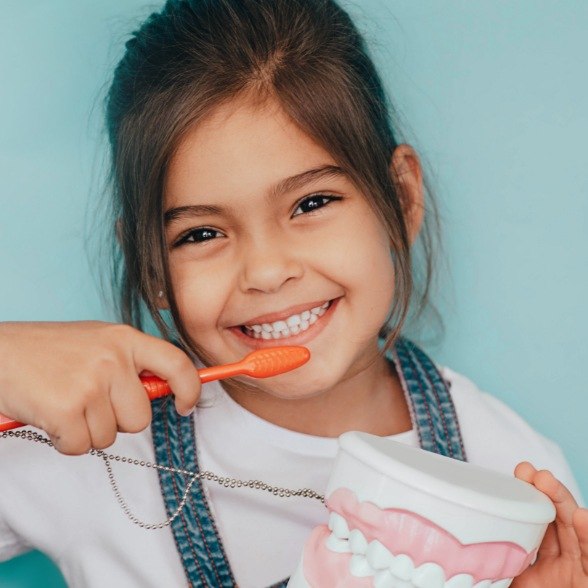 As a parent, it's important to realize that you can't prevent emergencies from happening. However, being prepared and taking precautionary measures can drastically reduce your child's risk of experiencing one. Below, we've compiled a list of healthy habits that can help you avoid a stressful trip to your emergency dentist nearby. Should your child find themselves in an urgent situation anyway, don't hesitate to contact our office for assistance!
Visit Your Dentist Regularly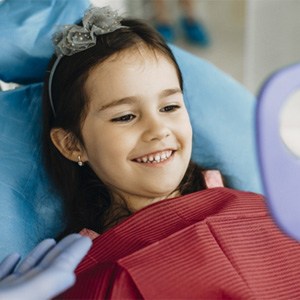 It's incredibly important to bring your child in for a checkup and cleaning every six months. These routine appointments allow us to spot and treat any dental problems as early as possible. We can even prevent them from happening in the first place! That way, your child can avoid painful complications down the line.
Maintain Good Oral Hygiene Habits at Home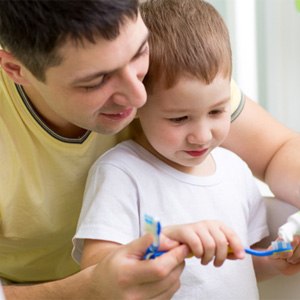 A solid oral hygiene routine is essential for a healthy smile. You must encourage your child to brush their teeth twice a day, floss daily, and rinse every day with an ADA-approved mouthwash. Until they're able to clean their own pearly whites safely and effectively, it's best that you help them out. Make sure you observe them during their morning and nighttime routine to ensure they're cleaning their teeth properly.
Be Careful with Your Diet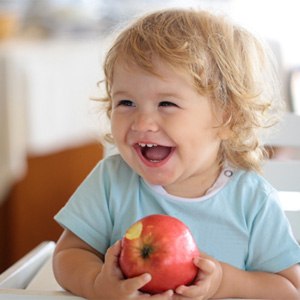 Cavities are the most common dental problems in toddlers and children, mainly because they're more likely to overindulge in starchy, sugary, and acidic foods. For that reason, you should help your child maintain a well-balanced diet that consists of nutrient-rich foods like fruits, vegetables, lean proteins, whole grains, and dairy products. Not only will they strengthen tooth enamel and encourage saliva production, but they can reduce your child's risk of gum disease.
Wear a Mouthguard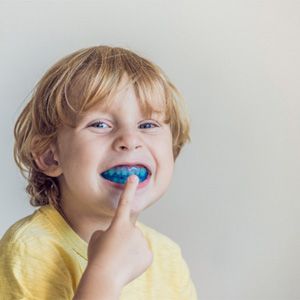 Did you know that bruxism and sports-related injuries are the most common causes of dental emergencies in children? If your child grinds or clenches their teeth at night, their enamel can quickly wear down and lead to chronic jaw pain. Fortunately, a custom-made nightguard can protect their smile from damage. You can also ask our team about a personalized sports mouthguard to keep their teeth safe from any impact should they sustain a blow to the face.
Use Tools, Not Teeth to Open Packaging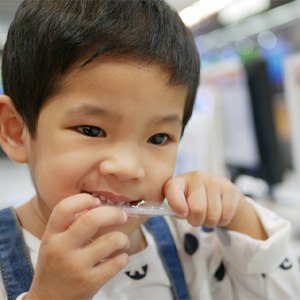 When your child can't open a bag, container, or package, they may be tempted to use their teeth. However, that can easily cost them a trip to their emergency dentist in Chesterfield. To keep their smile safe, you should lend them a helping hand or give them the right tool for the job.
Children's Emergency Dentistry FAQs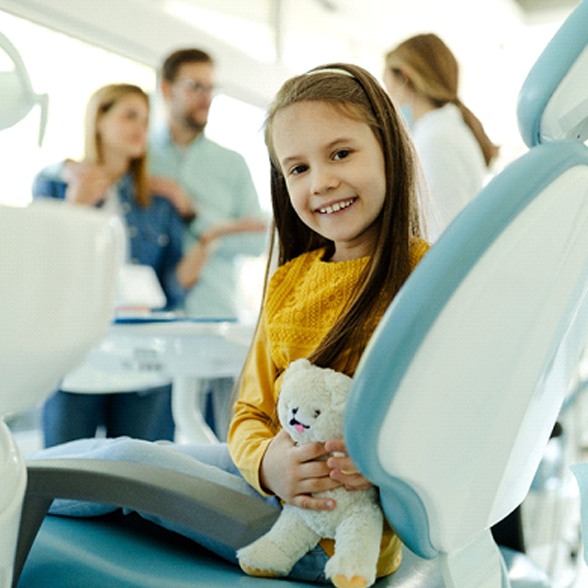 We understand how stressful it can be to manage someone else's dental emergency, let alone your own. When a dental emergency strikes, Dr. Sedighi and his team are prepared to help your child get comfortable and treat the underlying cause of their emergency as soon as possible. With that said, we understand that you may still have questions about their care. Feel free to explore our most frequently asked questions on emergency dentistry for your child below ahead of your next visit or call us directly for guidance. If your child is currently experiencing a dental emergency, get to our office right away.
How do I know if my child is experiencing a dental emergency?
It's true that some dental emergencies are not always so clear cut. If your child begins to mention discomfort in their mouth or with a specific tooth, it's best to give our office a call so you can tell us more about their current symptoms. You should also call if you see anything strange or abnormal inside their mouth, such as inflamed gums or chipped teeth. We'll be able to provide guidance on how to manage your child's dental emergency before you arrive.
Do baby teeth ever need root canal therapy?
There are some cases where baby teeth can develop decay and require a procedure known as pulp therapy. This treatment is needed when decay is left untreated for too long, allowing a dental infection to develop inside the center of the tooth. Pulp therapy is similar to a root canal, however it's largely intended for baby teeth rather than permanent teeth. Like root canal therapy, pulp therapy works to save natural teeth, which is always preferred over an extraction.
Should I ever take my child to the emergency room?
You're more than likely to save precious time as well as money when you visit our office to treat a dental emergency over a hospital emergency room or urgent care facility. With that said, there are some instances where it's best to visit the hospital first, then our office for follow-up care. For example, if your child's jaw is broken or dislocated, their mouth is bleeding and does not stop after about 10 minutes, or they experience swelling in the mouth, jaw, face, or neck that makes swallowing or breathing difficult, go to the emergency room.
Will my child's tooth pain get better on its own?
In most cases, dental pain, infections, and other oral emergencies will not improve on their own. Unlike colds or minor cuts, the body is incapable of healing dental problems. Instead, dentists need to provide some sort of dedicated treatment, such as restoration of a tooth or even removal if necessary to stop dental pain or progression of an infection. Without treatment, the problem is likely to become worse and only need more extensive care later.
What painkillers are safe for my child's tooth pain?
We recommend ibuprofen to temporarily alleviate dental discomfort. You can also provide them acetaminophen. We do not recommend aspirin as it can cause a burning sensation if it comes into contact with oral tissue.