Emergency Kids' Dentistry – Chesterfield, MO
Fast & Effective Emergency Treatment
In the midst of a dental emergency, it can be difficult to make the best decision for your child's oral and overall health. That's why it's always a good idea to have the phone number of a trusted specialist, like Dr. Sedighi, with you at all times. When you call our dental office for emergency kids' dentistry in Chesterifeld, MO, we'll provide you with over-the-phone first-aid guidance and make sure that you know how to take care of your child's mouth until you reach our dental office and we can provide them with necessary treatment.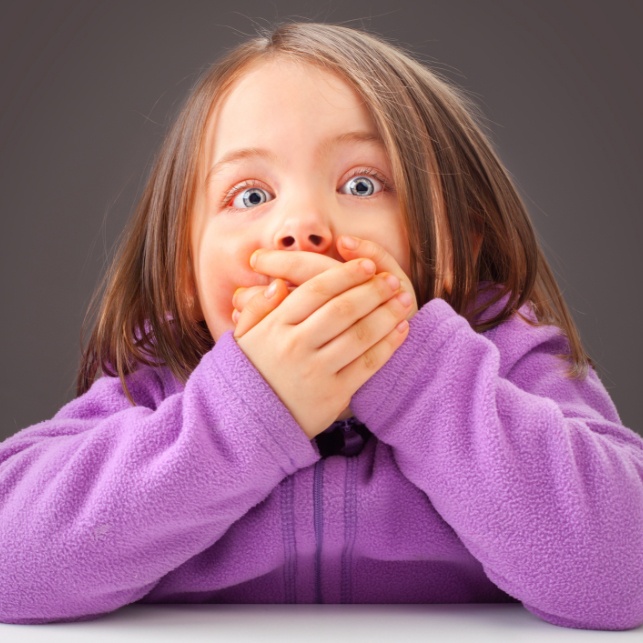 Why Choose Homer Sedighi, D.M.D. for Emergency Kid's Dentistry?
Board-Certified Pediatric Dentist
Convenient Dental Office Hours
Hospital Sedation Dentistry Available
Common Dental Emergencies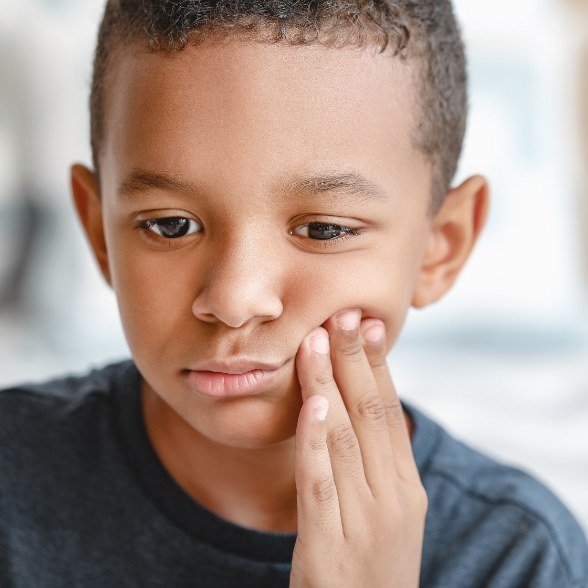 The first step you should always take if your child experiences a dental emergency is to call our dental office so we can schedule an appointment as soon as possible. If your child is in pain or discomfort, we'll provide you with some advice over the phone on how you can make them feel more comfortable. Once you get to our dental office, we'll make sure that they're well taken care of and keep you informed regarding any diagnoses or treatment options that we determine could help.
My Child Has a Toothache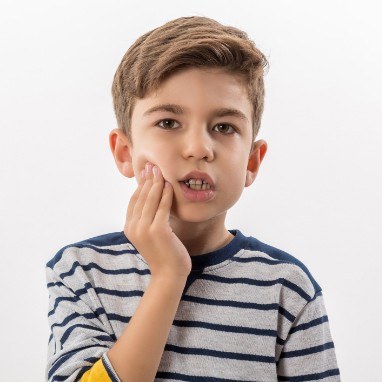 If your child is complaining of a toothache, this could be a sign of an infection hidden in the inner chamber of their tooth. Please call our dental office for an appointment at
(636) 777-7777.
My Child Has a Chipped/ Broken Permanent Tooth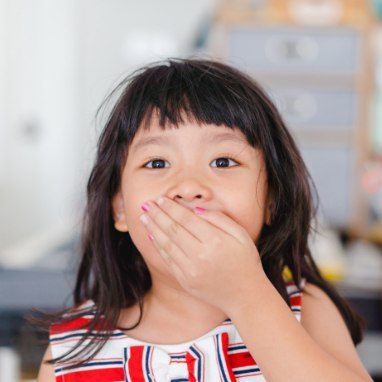 If you're able to find and retrieve the broken-off portion of your child's tooth from the ground, rinse it off and put it in a container to bring to their appointment. Please call our dental office at (636) 777-7777 for further care and instructions.
My Child Has Knocked Out a Baby Tooth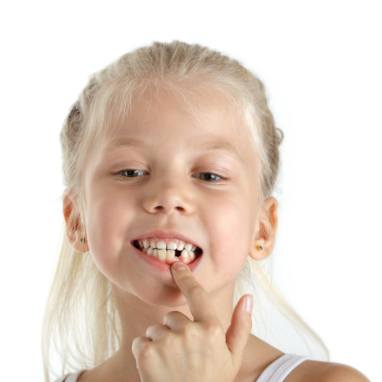 Even though a knocked-out baby tooth may not seem like a big deal because they were going to eventually lose it anyways, it's still important to schedule an appointment. Losing a baby tooth too early could result in oral health problems down the road if the issue isn't addressed. Please call our dental office at (636) 777-7777 for further care and instructions.
My Child Has Knocked Out a Permanent Tooth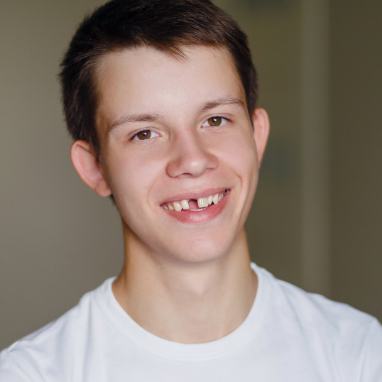 Locate the tooth and rinse it gently in cool water only (DO NOT SCRUB IT). DO NOT hold the tooth by its roots. If possible, replace the tooth in its socket and hold it with a clean gauze or cloth (this is the best option). You can also store the tooth in a clean container with milk or in a clean container of water or saline water. The tooth needs to be stabilized by Dr. Sedighi as soon as possible. If the tooth is replanted and stabilized within 30 minutes the survival rate of the tooth is 90 percent. At 30-60 minutes, the survival rate is 75 percent. Please call our dental office right away at
(636) 777-7777.
My Child Lost a Filling/Crown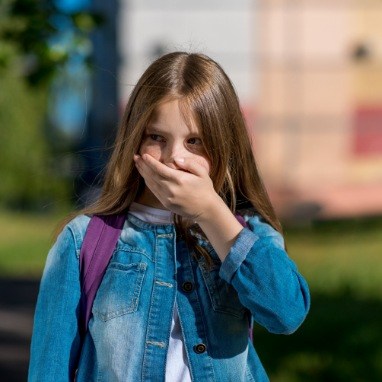 If your child's crown has been displaced, please bring the crown with you to our dental office to be cleaned and re-cemented. If their filling has been lost, contact us at
(636) 777-7777 .
Preventing Dental Emergencies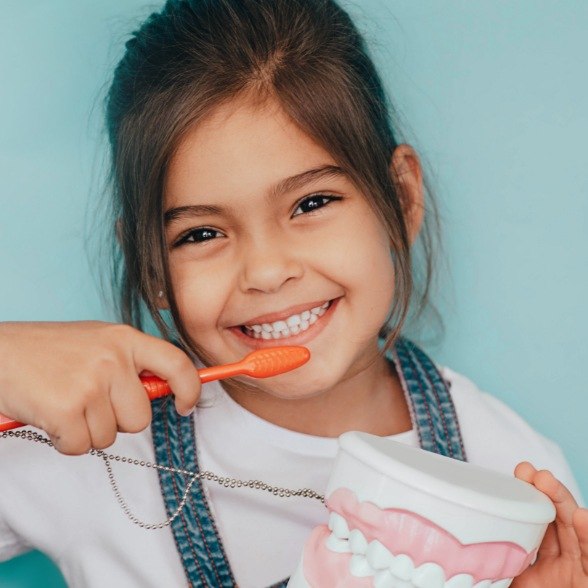 As a parent, it's important to realize that you can't prevent emergencies from happening, but by being prepared and taking precautionary measures to reduce your child's risk of experiencing one, you may be able to avoid a stressful trip to your emergency dentist nearby. Here are some tips to keep your child from damaging their smile:
Establish a daily oral hygiene routine at home.
Bring them in every six months for their checkups and cleanings.
Help them maintain a nutritious diet by not letting them snack on sweets regularly.
Try to keep them from chewing on hard items.
If your child is participating in active play such as bicycling, scootering, skateboarding, rollerblading please ensure they wear a mouthguard.
Children's Emergency Dentistry FAQs
We understand how stressful it can be to manage someone else's dental emergency, let alone your own. When a dental emergency strikes, Dr. Sedighi and his team are prepared to help your child get comfortable and treat the underlying cause of their emergency as soon as possible. With that said, we understand that you may still have questions about their care. Feel free to explore our most frequently asked questions on emergency dentistry for your child below ahead of your next visit or call us directly for guidance. If your child is currently experiencing a dental emergency, get to our office right away.
How do I know if my child is experiencing a dental emergency?
It's true that some dental emergencies are not always so clear cut. If your child begins to mention discomfort in their mouth or with a specific tooth, it's best to give our office a call so you can tell us more about their current symptoms. You should also call if you see anything strange or abnormal inside their mouth, such as inflamed gums or chipped teeth. We'll be able to provide guidance on how to manage your child's dental emergency before you arrive.
Do baby teeth ever need root canal therapy?
There are some cases where baby teeth can develop decay and require a procedure known as pulp therapy. This treatment is needed when decay is left untreated for too long, allowing a dental infection to develop inside the center of the tooth. Pulp therapy is similar to a root canal, however it's largely intended for baby teeth rather than permanent teeth. Like root canal therapy, pulp therapy works to save natural teeth, which is always preferred over an extraction.
Should I ever take my child to the emergency room?
You're more than likely to save precious time as well as money when you visit our office to treat a dental emergency over a hospital emergency room or urgent care facility. With that said, there are some instances where it's best to visit the hospital first, then our office for follow-up care. For example, if your child's jaw is broken or dislocated, their mouth is bleeding and does not stop after about 10 minutes, or they experience swelling in the mouth, jaw, face, or neck that makes swallowing or breathing difficult, go to the emergency room.
Will my child's tooth pain get better on its own?
In most cases, dental pain, infections, and other oral emergencies will not improve on their own. Unlike colds or minor cuts, the body is incapable of healing dental problems. Instead, dentists need to provide some sort of dedicated treatment, such as restoration of a tooth or even removal if necessary to stop dental pain or progression of an infection. Without treatment, the problem is likely to become worse and only need more extensive care later.
What painkillers are safe for my child's tooth pain?
We recommend ibuprofen to temporarily alleviate dental discomfort. You can also provide them acetaminophen. We do not recommend aspirin as it can cause a burning sensation if it comes into contact with oral tissue.