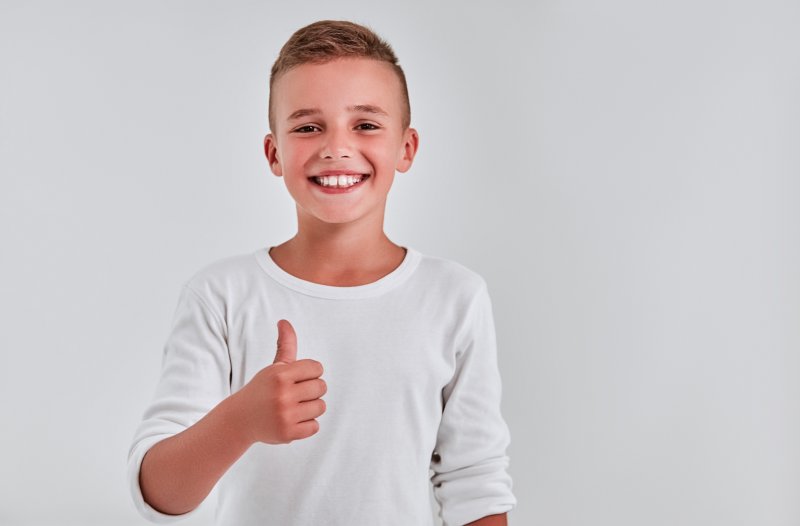 If your child is dealing with a severely decayed or damaged tooth, a filling may not be enough to adequately fix it. Instead, their pediatric dentist in Chesterfield may recommend a prefabricated dental crown to better protect their vulnerable smile. By using this method of treatment, your child's tooth can regain its structural integrity over time, allowing them to enjoy a healthier smile until it's time for their permanent tooth to erupt. Read on to learn more about the different types of dental crowns used and how they can be beneficial to your child's oral health.
Why Does a Child Need a Dental Crown?
There are many reasons why a pediatric dentist might recommend a dental crown, some of which include:
A tooth is severely decayed and cannot be treated using a traditional tooth-colored filling
The tooth is damaged as a result of facial trauma
Your child required pulp therapy to remove an infected area of the tooth and now needs better protection to ensure the future of their smile
No matter the reason your child's dentist recommends a dental crown, you can trust that these unique restorations will provide the protection they need to avoid future reinfection or damage. During your visit, they will go over the different types of dental crowns used as well as how they will be put into place.
What Are the Different Types of Dental Crowns?
Depending on the age of your child, they may or may not feel self-conscious about their appearance. When surrounded by their peers at school, they may prefer a pediatric crown in Chesterfield that doesn't shine a spotlight on their need for dental work. Fortunately, many children's dentists offer multiple options, each designed to address your child's unique needs. A few of these include:
Stainless Steel Dental Crowns
These restorations are made from a mixture of iron, carbon, and other metals and are designed to be highly durable, allowing them to withstand daily chewing and eating. Although they are silver and noticeable to others, they can last a long time and are often placed on back molars where they are less visible.
Tooth-Colored, White Zirconia Dental Crowns
Unlike stainless steel crowns, those that are made out of white zirconia blend in with your child's natural smile, making it almost impossible for anyone to notice a difference between their real and artificial teeth. These are great for more visible teeth that live toward the front of your child's smile as well as back molars, and they come in various shapes, sizes, and colors since they are prefabricated. While not all white crows are metal-free, your child's pediatric dentist will discuss which one is right for your child's smile.
Dental crowns have been around for years. So, no matter which solution you and your child's dentist choose, you can expect it to provide the protection they need until it's time for their primary tooth to fall out.
About the Author
Dr. Homer Sedighi is a board-certified pediatric dentist in St. Louis who completed his dental doctorate at the Washington University School of Dental Medicine. After finishing a two-year residency in pediatric dentistry at the University of Rochester, he opened his own practice and enjoys working with young patients to achieve healthier smiles. As one of the first pediatric dental professionals to offer white zirconia crowns to young patients, you can count on him to ensure a safe and effective restorative solution. Contact us at (636) 777-7777 to learn what he can do for your child's smile.