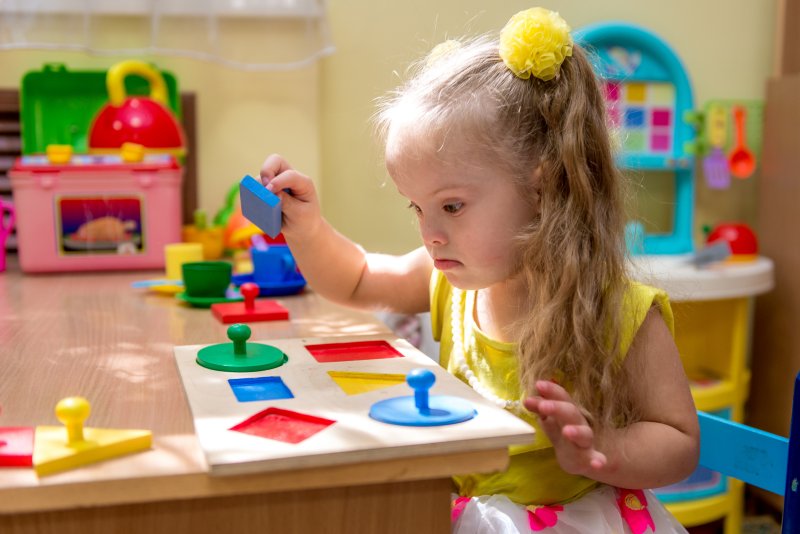 It's not uncommon for children of all ages to be at a much higher risk for tooth decay and cavities. However, when a child is living with behavioral, physical, or mental special needs, the potential for worsening oral health problems dramatically increases. No matter the reason, it is important to find a dentist who offers special needs dentistry, so your little one can get the optimal care they need. Read on to learn about the various dental challenges these children face and what you can do to ensure the health and longevity of your child's smile.
Which Dental Problems Are More Likely for Children with Special Needs?
Some of the most common oral health issues these children tend to face include:
Late tooth eruption
Overcrowded, gapped, or misaligned teeth
Tooth loss
Gum disease
Tooth decay and cavities
Teeth grinding (bruxism)
Dry mouth
Bad breath (halitosis)
The reason behind each of these is different but oftentimes, the medications these children need tend to cause a significant decrease in saliva production. As a result, bad bacteria can easily breed inside the mouth because there is nothing to flush it out (unless the child drinks water). Over time, the bacteria build and cause many of the above-mentioned problems.
How Parents and Dentists Can Help
The goal for both parents and dental professionals is to design a plan that will not only encourage optimal oral hygiene at home but also create a compassionate and welcoming environment when visiting the dentist's office. Fortunately, many dental experts are now providing special needs dentistry and fabricated more kid-friendly environments. This commitment to an entire demographic can ultimately change the way they view visiting the dentist.
But when it comes to children with special needs, added patience is necessary, especially when trying to keep their teeth and gums free of decay and disease. Some helpful tips include:
Staying consistent with morning and nighttime oral hygiene routines. Depending on their age and abilities, you'll likely need to wipe their gums, brush their teeth with a soft-bristled toothbrush twice a day and discuss appropriate and safe toothpaste and mouthwash for your child.
Finding a dentist who provides special needs dentistry. This is imperative if you want to do everything you can to better protect your child's smile.
Making healthy meals and snacks. Sugar and starch are always the desired options; however, when you replace them with healthier alternatives, it will give their teeth and gums the necessary boost to combat gum disease and tooth decay.
A dentist who offers special needs dentistry is essential to your child's oral health success. Working alongside a professional can help you to feel as if you're not going at this alone and can provide positive solutions during challenging times.
About the Author
Dr. Homer Sedighi is a board-certified pediatric dentist in St. Louis who completed his dental doctorate at the Washington University School of Dental Medicine. After finishing a two-year residency in pediatric dentistry at the University of Rochester, he opened his own practice and enjoys working with young patients to achieve healthier smiles. If you have a child with special needs, he and his team can employ the right techniques and accommodations to ensure your little one gets the special attention they need and deserve. Contact us at (636) 777-7777 to let us know more about your child.